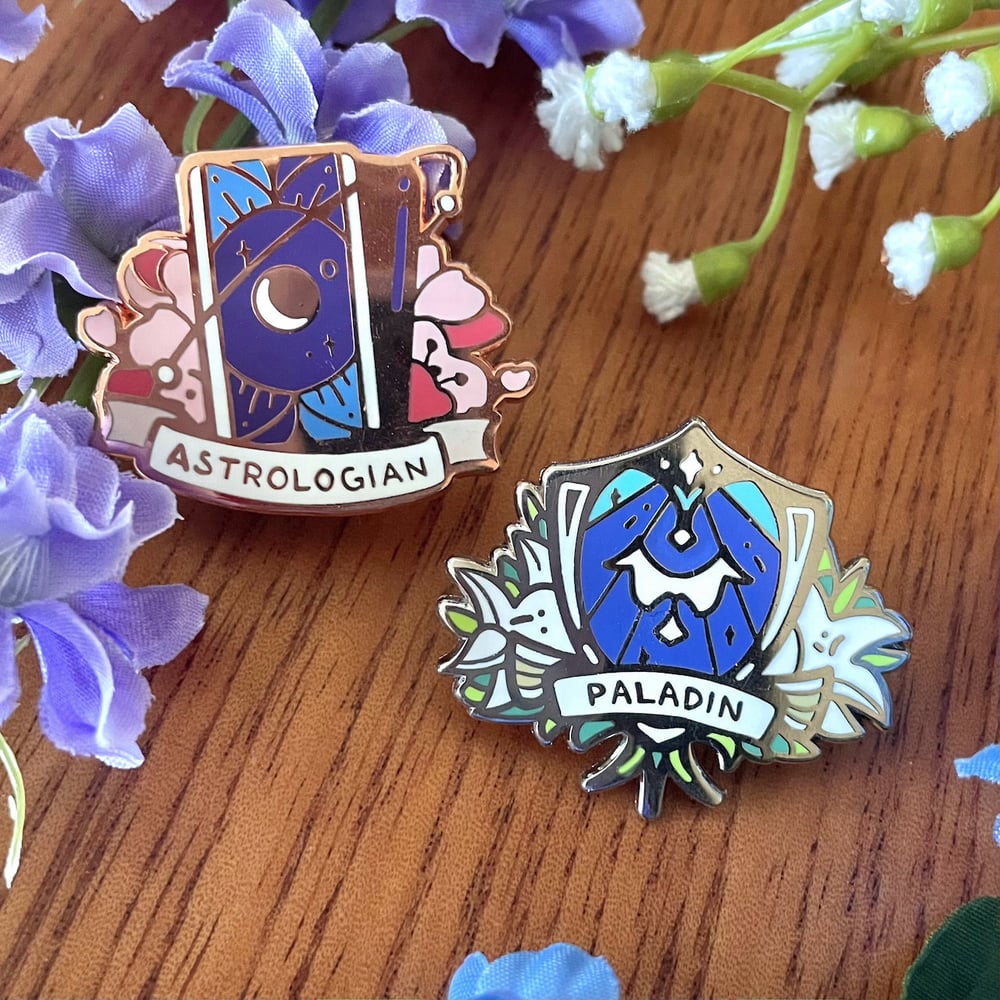 FFXIV Job Pins [Preorder]
Preorder — This is a preorder item, estimated to ship by November 30. I aim to have every order within the US shipped in time for Christmas.
Bonus Fat Cat Sticker included in all preorders of these pins!
Lovely enamel pins of various character jobs, decorated with a floral theme. 1.5" pins with 2 black rubber clutches, in various plating colors.